For Eyes & Ears
 On The Move | Short Film Australia 1996
Patrick Burns Music: Damian Mason, Phillip Okerstrom, Simon Ayton
First Love | Short Film Australia 1999
Patrick Burns 1999 Music: Damian Mason, Phillip Okerstrom, Simon Ayton
Hurt | Feature Film Australia 1999

Phillip Crawford & Matthew Priestly BIG hART & The Omni Group 2000 Music: Damian Mason, Phillip Okerstrom, Simon Ayton
Winner Best Documetnary, Flickerfest, Sydney 2001. Special Award, National Film Critics Circle of Australia, 2001. Winner, Open Craft Award for Best Concept. - See more here: 
Dawn of the DMF's | Feature Film Australia 2000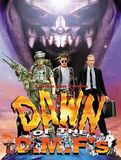 "It's MAD MAX meets THE YOUNG ONES!"
Colin Moody, Actor
  Black On Black Films. Music and sound Mix Simon Ayton (plus many other contributors!)
gLoaT| ZAIBATSU band film clip Australia 2000
Patrick Burns. Music Zaibatsu: Simon Ayton Drums & Percussion, music engineering and mix
Wrecker | Short film U.S.A 2004
Nadav Kurtz. Music Phirefones: Simon Ayton Percussion, music engineering and mix
Muxmaeuschenstill (ENGL: Quiet As A Mouse) | Full-Length Film Germany 2004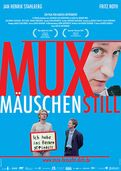 directed by Marcus Mittermeier, written by Jan Henrik Stahlberg. The film follows a vigilante named Mux (Stahlberg), who lives in Berlin and used to study philosophy. He wants to bring justice to rapists, thieves, and vandals in his own way, documenting all his actions through a camcorder lens held by his friend Gerd.
The film won the Max-Ophüls-Preis 2004 in 4 categories and was nominated for the Bundesfilmpreis 2004 in the category "Best film".
 Music Phirefones: Simon Ayton Percussion, music engineering, mix, Soundtrack CD compilation & mastering
Street Thief | Full-length film U.S.A 2006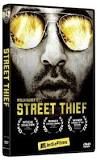 Street Thief is a 2006 documentary-style fictional film that follows the life of putative Chicago burglar Kaspar Karr, played by Malik Bader. The movie was directed by Malik Bader. Wikipedia
Music Phirefones:Simon Ayton Percussion, music engineering and mix
Selected Band Albums
Ghostfish | CD LP Australia 1993

Scarecrow Tiggy Simon Ayton Drums & Percussion
All The Things I Don't Want To Be... | CD LP Australia 1999
ZAIBATSU Simon Ayton Drums & Percussion engineering, mix, mastering
One Solar Day... | CD LP Australia/Germany/UK 2001
LUG Simon Ayton all music engineering, mix, mastering
duive moro.. | CD LP Germany 2003

music: Sickerman Simon Ayton percussion, engineering, mix, mastering
Living In The Lower Frequencies... | CD LP Australia 2005

music: Lime Simon Ayton drums & perc engineering, mix, mastering
The Subtle Life | CD LP Germany 2005

music: Sickerman Simon Ayton some drums & perc engineering & mastering
Listen To The Soundwaves... | CD LP Germany 2003

Aidan Bartley  Simon Ayton engineering, mix, mastering
Vaudeville... | CD LP Germany 2004

Aidan Bartley  Simon Ayton engineering, mix, mastering
Pocket Knife... | CD LP Australia/Germany 2007

Kat Frankie Simon Ayton Drums & Percussion, engineering, Melotron 
Fragements of a dream ... | CD LP Germany 2008

Aidan Bartley  Simon Ayton drums & Percussion
Chemical Symphony... | CD LP Australia 2012

gLoAT: damian mason | Phillip Okerstrom | Simon Ayton
Thingamejig | CD LP Australia 2014

Trap Set: Simon Ayton all music, engineering, mix, mastering
 Other Sounds
The Classic | Toontrack Drum Sample Library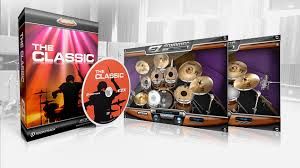 Toontrack with Artist Chris Whitten Simon Ayton MIDI production assistance
Roland TD-50 | V-Drums sound engine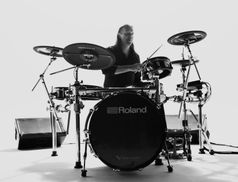 Drum & Microphone Wrangler | Tester | Patch creation  
Roland TD-17 | V-Drums sound engine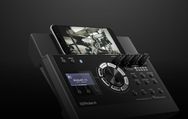 Factory Patch creation  
Articles
Long-Distance Drumming -Musical Collaboration Via Email for DigitalDrummer Magazine
 Just A Sample- Preparing samples for triggering and use in music for DigitalDrummer Magazine
Sounds Better In Stereo- Why Stereo sound matters for drummers for DigitalDrummer Magazine
For The Record- Recording Electonic Drums for DigitalDrummer Magazine
Your On-board Studio- Shaping your drum sound for DigitalDrummer Magazine
Tweak Before You Play- Electronic Drum Maintainence for DigitalDrummer Magazine