UPDATED Dec 6th 2017
Thanks to your interest and demand...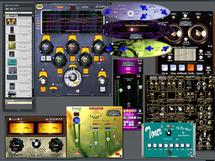 Please Take Our Quick Feedback Survey Here
---
De-Vice' Plug-ins are available again in complete bundle form for Sonic Core's Scope DSP System (Link) by donation here.


Donate and get em' here!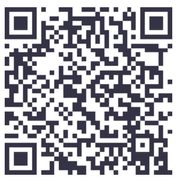 Scan to pay with Bitcoin.
F.A.Q
Q. What's the cost?
Your generous donation very much appreciated.
Payments can be made quickly and safely in any currency using PayPal or pay in Bitcoin using BitPay.
The complete bundle was 398 EURO but all I ask is a reasonable amount taking into consideration the technical and creative work involved in creating and making this bundle available.
Keep in mind 20% of the payment will be donated to the not for profit Starlight Children's Foundation who's 'Make a Wish' program grants sick children their dying wishes. I've experienced their generosity first hand and they are angels. 
Q. What's the catch?
I no longer have the ability to regularly update and maintain these plug-ins or the web site so the plug-ins are available on a 'as is' basis. I can of course offer general help as per the included manuals.
Note: De-Vice' and author simon ayton have no affiliation with Sonic Core so I can't promise on-going or future support or updates should compatibility requirements change. Downloading and using these plug-ins means you accept this.  
Q. Which versions of Scope do they work in?
They've been tested to work in the latest Scope V7 with compatible Sonic Core and Creamware DSP hardware. No they are not native VST/AU/VST/AAX etc compatible but require SHARC DSP hardware. 
Q. Which card are they actually designed with?
SCOPE PCI 15 DSP 
 Q. How do I get them?
Simply click the above payment links, enter an amount and you will receive permanent access permission to a DropBox folder where you can download individual plug-ins and manuals or the entire bundle as a ZIP archive for your use. Alternatively, I can send you the ZIP via an alternative service of your choice. Easy.
This confirmation email with download link is sent manually so please be patient and I'll get you the download as soon as possible.
Q. How do I use them?
Unzip and drag the plug-in files to your fave plug-ins folder. Drag and drop them into the main window to use in them in Scope.
Each plug-in comes with a detailed user guide so please read this for exactly how each plug-in works.
Q. Which plug-ins are included in the bundle?
10. ISON EQ, ISON Trakker EQ, Level-DeviL, sLiM-JiM, fILther, Toner2, Infini-Looper, Robostrobe V2, Speakulator V2, Buss Booster.
See images and info below.
Click each item for a full description
or download the manual.
Please Take Our Quick Feedback Survey Here

ISON
7 band EQ with 6 gain/Q dependent EQ styles 

ISON Trakker
Goto low DSP EQ with 4 gain/Q dependent EQ styles 

LeveL-DeviL
 Smooth, natural compressor/limiter plugin based on classic valve models from the 50's +60's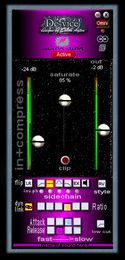 SliM-JiM
Comprehensive Compressor/Limiter with many unique features and sound

Robostrobe V2
Manual or Auto panner with MIDI clock and unique range and sweep features

Infi-Looper V2
Unique looping, sound-on-sound recorder layering effect

Speakulator V2
Speaker simulator for mixing and sound production

Toner V2
(no manual)
Tone signal generator/Utility

filTheR
(no manual)
The only weapon of mass destruction humanity needs
History of De-Vice' plug-ins...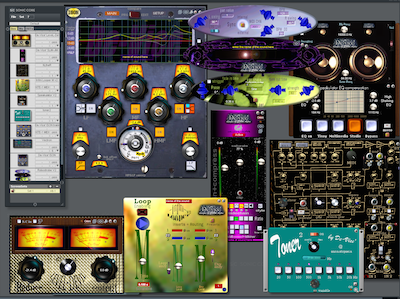 De-Vice' was a great outlet for many creative ideas come actual working, sound manipulation thingies which eventually grew to over a dozen unique software tools.
De-Vice' was 'learn-as-you-go' puppy founded in 1998 in Melbourne Australia, moved me to London UK and on to Berlin Germany where I continued to plug away surrounded by other great companies like NI and Ableton at the end of my street...a very exciting place to be.
The harsh realities of a self-run software development company I won't bore you with here... (design, development, web site, store, customer relations, equipment investment etc etc). I'll save that for the book  ;-}
Anyway, thank you, thank you, thank you to all those who bought my software and kept my enthusiasm alive and coffee beans in my grinder. I really appreciate all the great feedback and many interesting emails and music gifts over the years! 
I still use my plug-ins for my own music and projects and who knows, I may even create more De-Vice' products in the future. Stay tuned...